Sold out!
Haylou T16 True Wireless Earphones
₨7,549.00
Sold out!
Compare
Haylou T16
Haylou T16 is a TWS Bluetooth active noise-canceling earbuds introduced in July 2020.
‍
You can select a convenient noise-canceling mode according to your surroundings. Earbuds can reduce the noise level by 35dB. Haylou T16's design, based on an acoustic golden curve, CCAW aluminum-copper voice coil, and AAC codec support, ensure excellent sound quality. Thanks to the independent earbuds connection, there are no more disconnections. The innovative LDS antenna increases the communication range up to 30 meters when using Bluetooth 5.0.
‍
Wearing sensor continuously monitors earbud position and can automatically pause music when you are not listening to it. The low latency game mode will appeal to those who play fast games.
‍
The total battery life is 30 hours, including charges from the charging box. Haylou T16 can be charged on any wireless charger or you can use Type-C for fast charging. These earbuds are IPX5 water-resistant.
Hybrid -35dB
Active noise cancellation
Golden curve tuning
Say goodbye to distortion
Left and right ear dual host
Take it and use it continuously
Low latency mode
Your advantage in videogames
Multiple noise cancellation modes
Suitable for multiple scenarios
CCAW voice coil
Studio-level sound quality
30h long battery life
Meet the needs of daily use
Open and connect
Music will start and stop when needed
Hybrid Active Noise Cancellation -35dB
Convenient in any situation
The front and rear dual-feedback high-sensitivity microphones can actively monitor, identify external noises, and generate correction signals. The noise cancellation depth can reach 35dB. Whether in crowded subways or bustling stations, it can instantly shield all kinds of environmental noise.
Control noise-canceling modes with the APP
You can easily select the noise canceling mode that suits your situation.
Just open the "Haylou" APP and select the scenario you want. You can control the surrounding sounds.
You can choose the type of Haylou T16 noise-canceling according to the situation. There are 4 types of noise cancellation available in the APP. You can also switch noise-canceling modes directly on the headphones.
Double-tap the left earbud to enable transparent mode.
Tap the earbud to cycle through one of the noise-canceling modes.
Golden curve tuning
Bid farewell to distortion
Acoustics's PhD team uses the golden acoustic curve as the tuning base, supplemented by the sound quality compensation technology. The sound quality is not affected by environmental changes, and you can listen to the high-quality original sound wherever you are.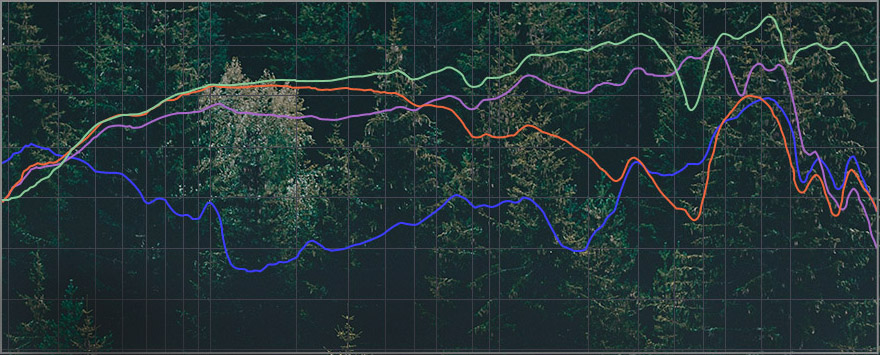 Environmental noise

T16 PNC mode

T16 ANC mode

T16 Transparent mode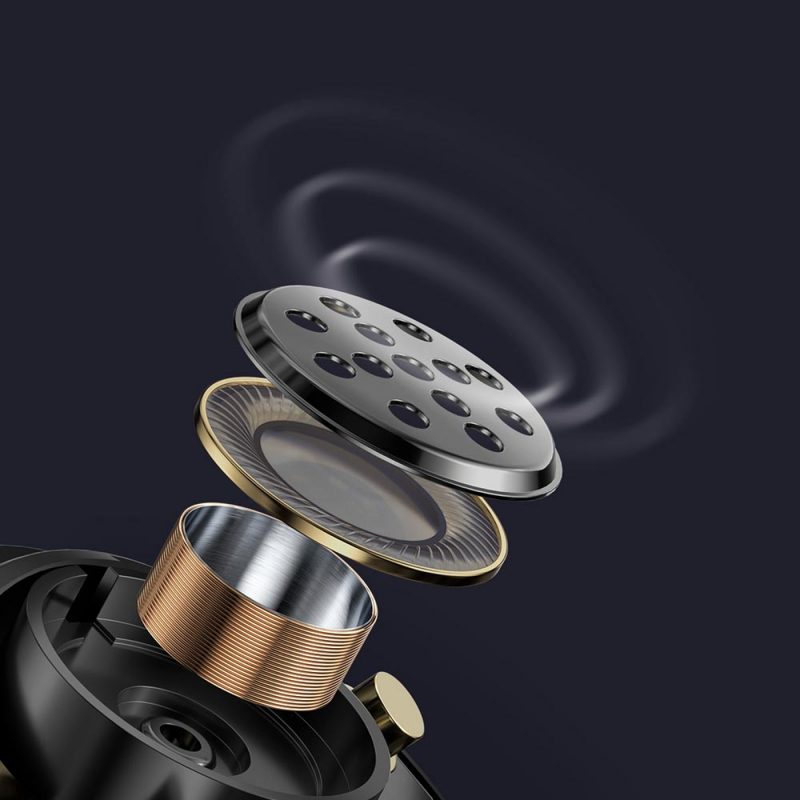 CCAW voice coil reshapes the listening experience
Restores small details and listens to a big difference
The copper-clad CCAW aluminum voice coil is designed to reproduce high-quality sound in high detail. Enjoy clear, natural sound quality, just like in a recording studio. Suitable for demanding listeners!
Flawless independent operation of both earbuds
Each Haylou T16 earphone has an independent connection to the sound source. The earbuds are not connected to each other, which eliminates connection loss issues. You can also easily switch between the left and right earbuds and use them separately.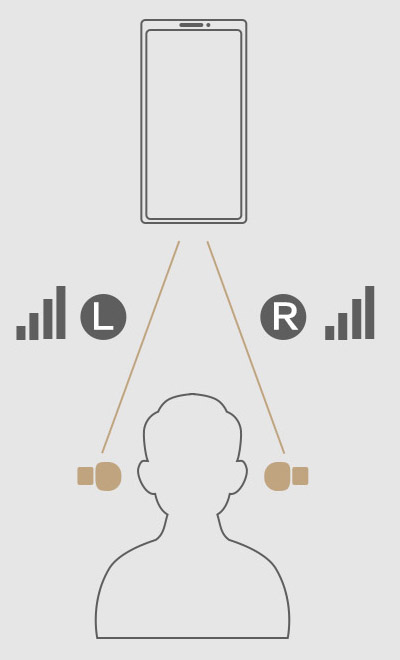 Ordinary Bluetooth earphones. There must be a connection between the left and right earbuds.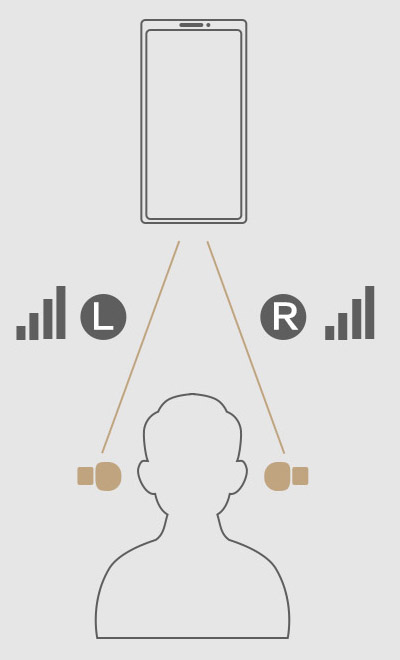 Haylou T16 Active Noise Canceling Earbuds. Both earbuds are connected via Bluetooth independently.
30 hours to play
Wireless charging is comfortable
The earbuds can be used continuously for 6 hours in a fully charged state. A 600mAh large-capacity charging box can bring 30 hours of long-lasting battery life. When the battery is low, just put the earphone box on the wireless charger without worrying about the charging cable.
At 50% volume and ANC off, the earbuds can be used for 6 hours under full power.
At maximum volume and ANC on, the earbuds can be used for about 4.5 hours.
Wireless charging Type-C interface fast charging
Lag-free audio in games
Tap the right earbud 3 times to enable low latency gaming mode. Full synchronization of video and sound without lags. Footsteps, shots, sounds – you will hear everything a little earlier than your opponents. Be one step ahead of the enemy and win!
From connection to music start and stop
Everything can be done automatically
When you open the charging case, Haylou T16 turns on automatically and connects to the device.
The highly sensitive infrared wearing sensor detects the wearing state of the earbud. The music will automatically play after putting it on, and the music will be automatically paused after removing it.
| | |
| --- | --- |
| | Automatic connection |
| | Wearing sensor control |